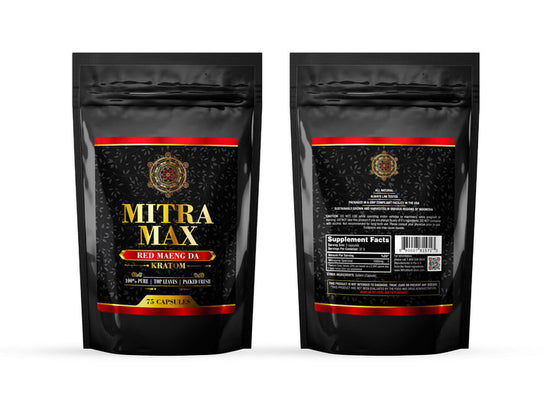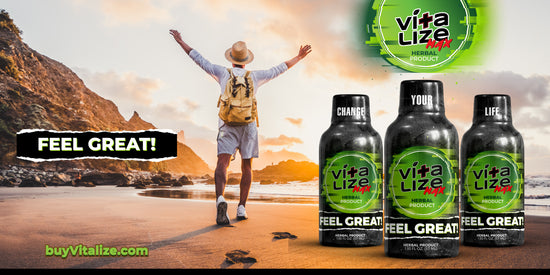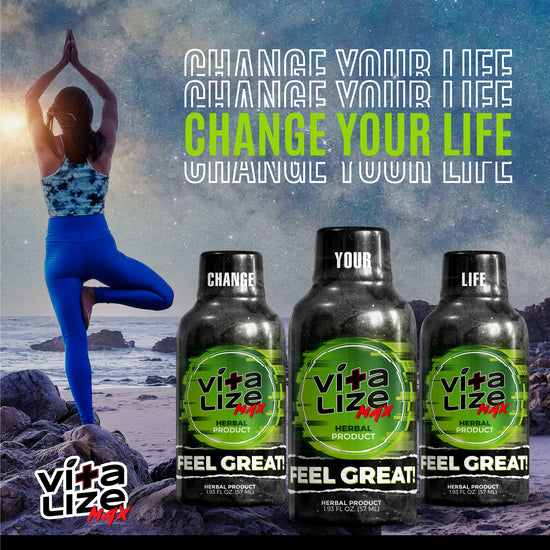 Vitalize Max Kratom on the Go
Pushing Limits
Check our new Mitra Max Kratom Caps!
Mitra Max Capsules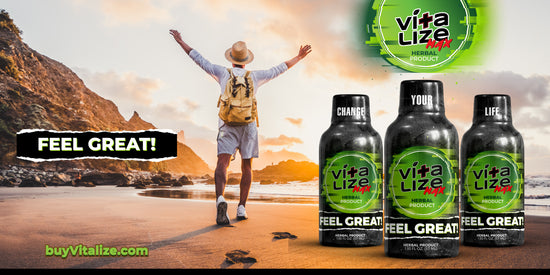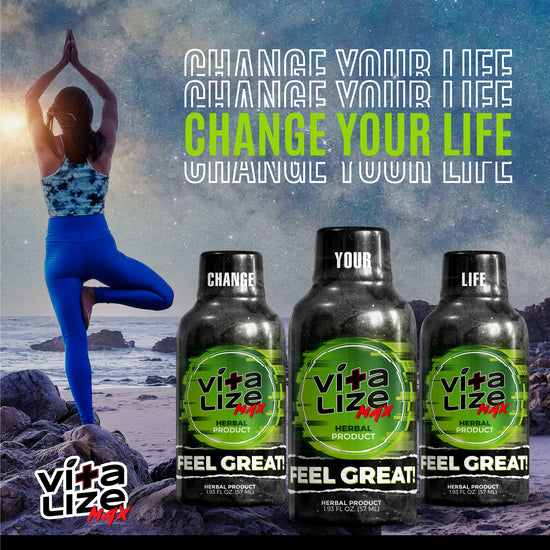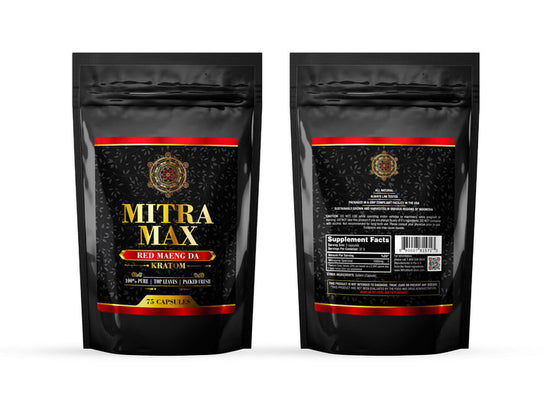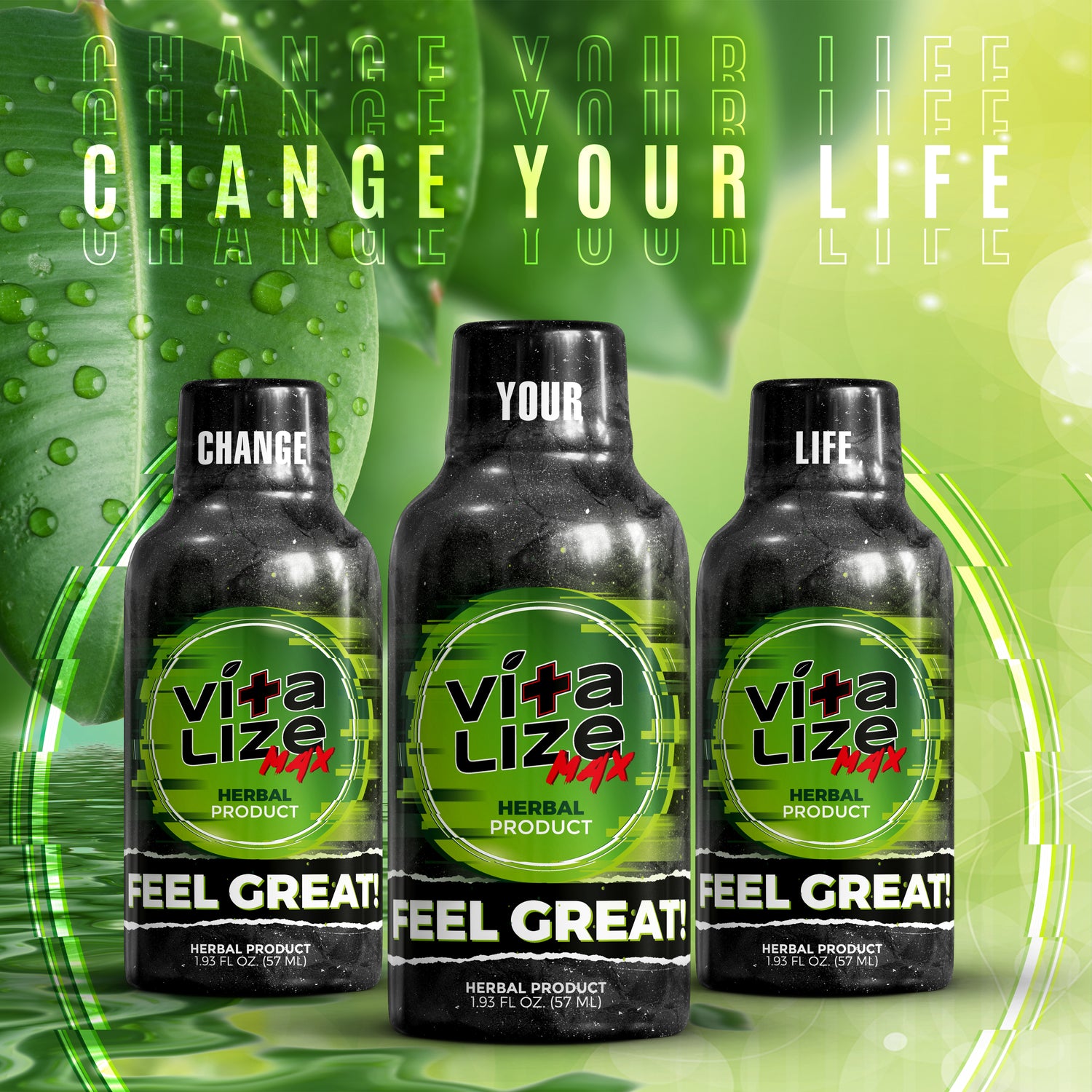 Hot New Look, Same Amazing Formula!
Maeng Da kratom is the most highly potent strain of kratom available. That's because Maeng Da contains more of the mitragynine, 7-hydroxymitragynine and mitraphylline active compounds than the other varieties of kratom. Maeng Da is known for its high alkaloid properties and its ability to blend the pain relief qualities of red kratom with a stimulating boost of energy, the kind you find in Vitalize Max.
Buy Now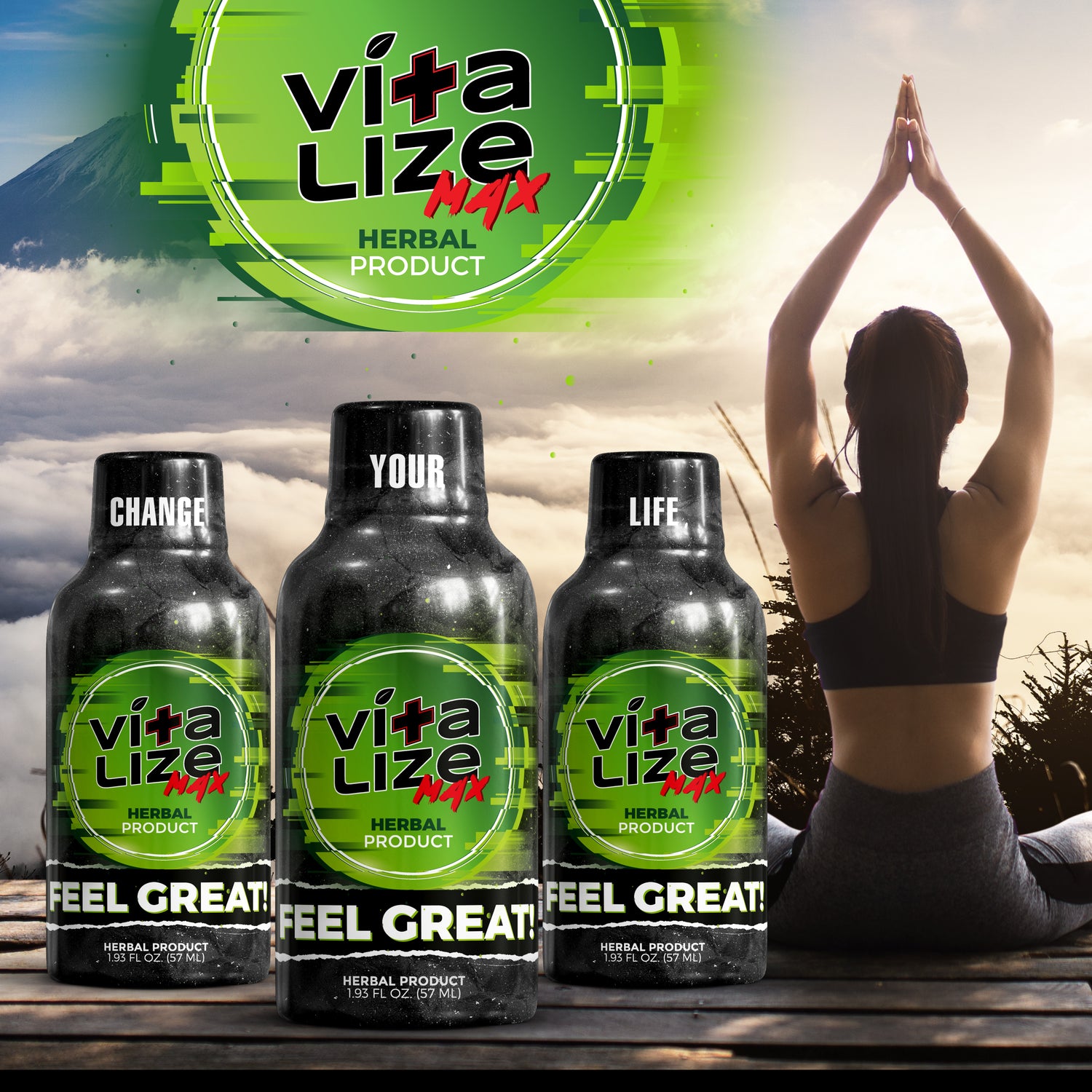 Introducing Vitalize Max Kratom Shot for Relief and Recovery
A shot of Vitalize Max in the morning will boost your energy and keep you focused all day without the jittery or sedative side effects you have with other kratom products. 

✔ It has more Maeng Da kratom than any other product on the market.
✔ It tastes like a blended herbal tea.
✔ It is readily available
✔ It comes in a grab-and-go single-serve container
Buy Now
Vitalize Max Kratom is 100% Natural
Vitalize Max is a herbal supplement that is a proprietary blend of herbs, including M. Speciosa extract, from kratom leaves, and White Willow extract. It helps boost your concentration, relieve your everyday muscle aches and pains, and takes your game to the next level.

Vitalize Max Kratom is Safe

Vitalize Max's unique botanical blend works in tandem with the same receptors of the human brain as chocolate, coffee, and exercise. This unique blend of herbal extracts contains no harmful ingredients such as opiates or other harmful, addictive substances. Consumers turn to Vitalize Max for the relief and uplift needed to get through any day of the week.

Buy Now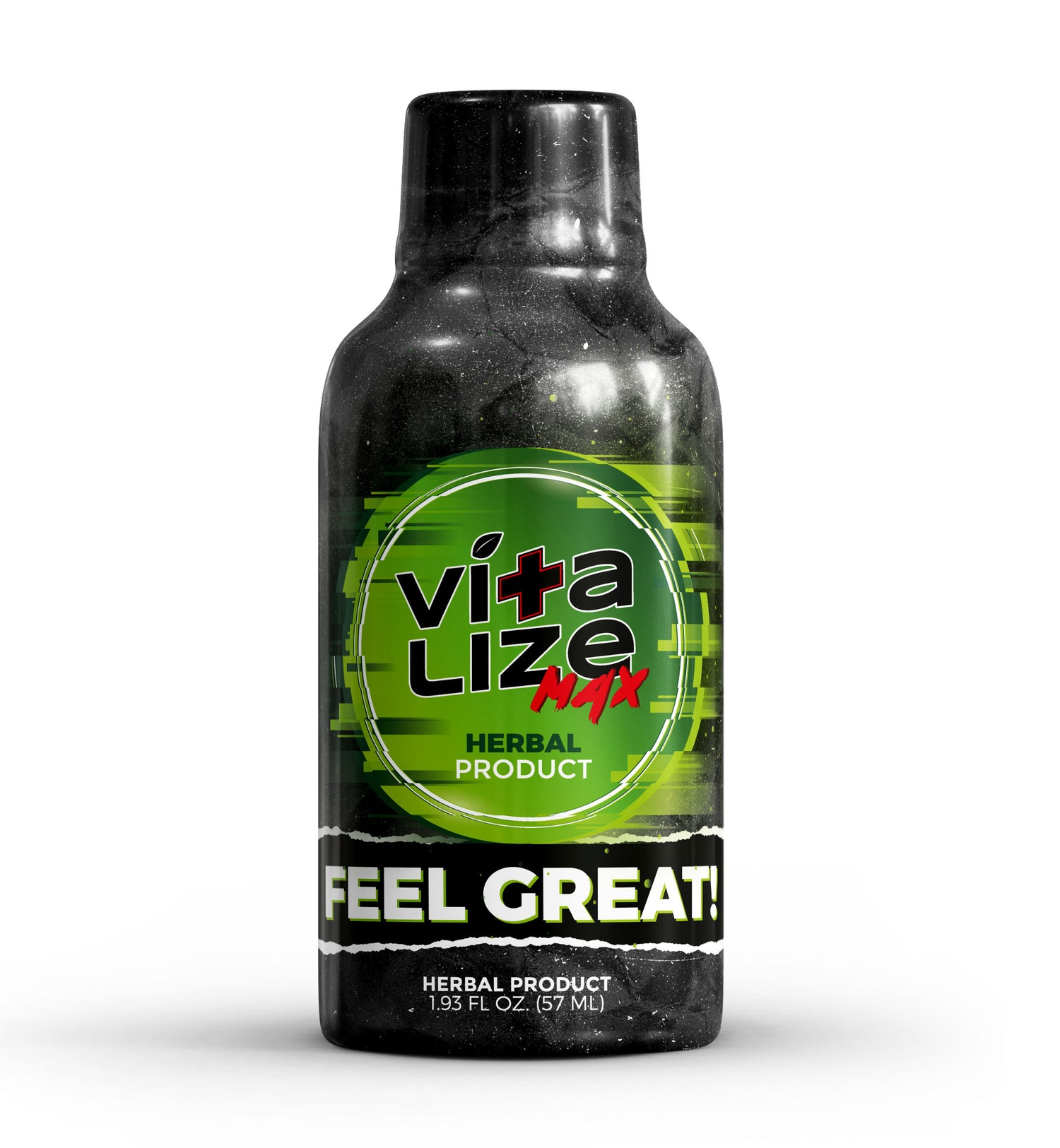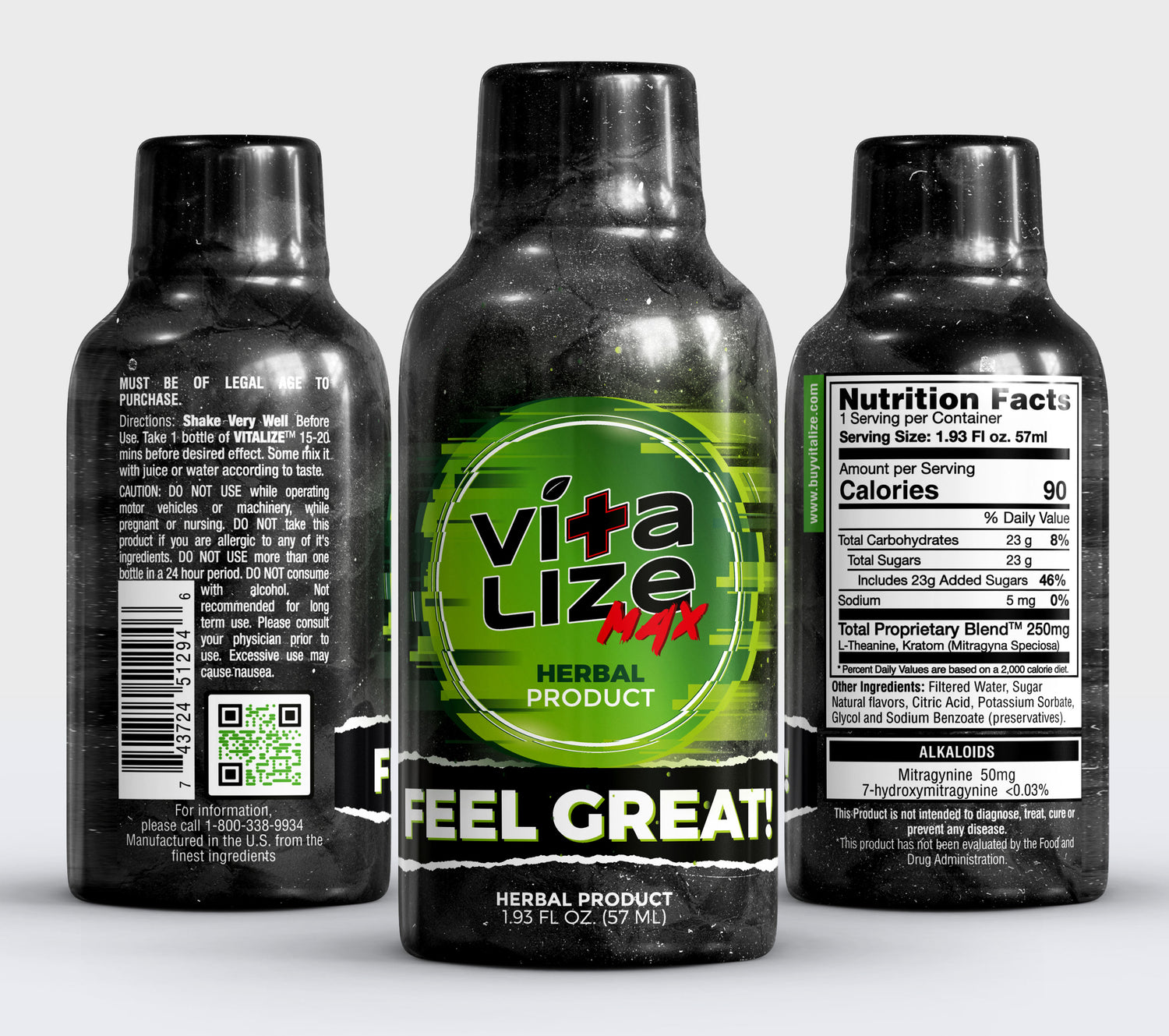 Vitalize Max 2oz Shot
Regular price

Sale price

$6.99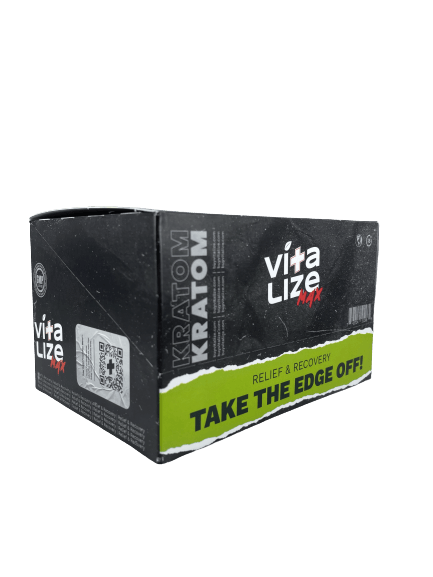 Why Use Kratom?
Many users have also turned to kratom for help with opioid withdrawal because it acts on the same receptors in the body. Vitalize Max's proprietary blend of M. Speciosa kratom leaf extract and white willow extract is formulated to be fast-acting and effective, with fewer side effects compared to other supplements.

The Vitalize Max shot experience can be compared to that of drinking coffee, without the accompanying "jitters" often associated with caffeine, and without the "crash" that can often occur with the consumption of sugary energy drinks. Users often report that the increased focus and energy are frequently accompanied by a feeling of relaxation, offering the best of both worlds.

This makes it an easy product to recommend to customers looking for a pick-me-up or recovery booster that won't affect them negatively in unexpected ways and can help them be productive when they need it most.
Buy Now
Why Choose Us?
Fast Shipping
Quality Products
Secure Checkout
Testimonials


"Great Service at Good Price. Bought a Few Stuff and Have never been disappointed"

Anna J.
"I Would Recommend them and the company without any reservation"

Janine M.
"Item Exactly As Described, Very Quick To Ship, And Good Communication"

Lisa A.